2023-06-07
The IJP is a non-profitable peer review journal that published quality research related to medical science, quarterly. We are continuously investing into our operations and platform but recently due to strong inflationary pressure, we have increased our publication charges from 20 thousand to 30 thousand from 30th June 2023 onwards.
All the manuscript received after 30th June 2023 will be charged 30 thousand for publication, however, the publication fee for fast tract publication remain the same.
Unlike other publishers, we have not made any annual adjustments to facilitate our services. We are in the pipeline to increase our indexation with platforms like Scopus, web of science and also expand our editorial board to help make more science, open science.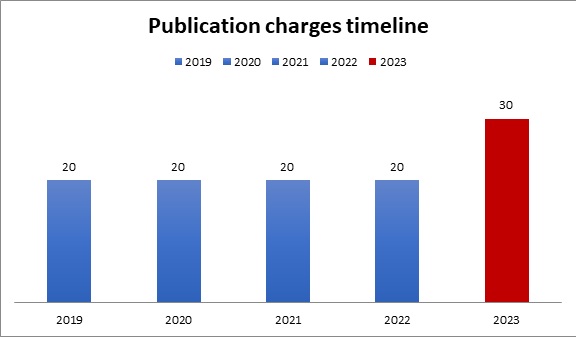 Read more about Inflationary Adjustment to International Journal of Pathology (IJP)